What Do You Do, and Why Do You Do It?

Written by: Tony Mussari
Edited By: Kitch Loftus-Mussari
Photographs: Kitch & Tony Mussari
Copyright 2013, Mussari-Loftus Associates, LTD
One week before our screening in Gettysburg, Jenna Faust, a reporter for the Gettysburg Times asked us this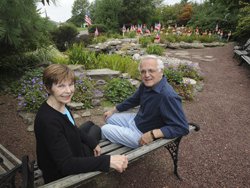 question, "So what do you do and why do you do it?"
No one has ever asked us that question in that way.
For some we are documentary filmmakers, for others we are retired teachers. We see ourselves as teachers with a camera.
Our goal is not to become famous or make a lot of money. Our goal is to teach, using what educators call "experiential learning." We are independent. We form partnerships to cover the cost of production, and we maintain a high level of expectation and artistic control in all of our productions.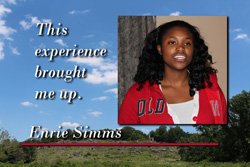 Our reward comes from helping students grow. In teaching them how to reach up to find the best edition of themselves, how to build meaningful relationships,  how to avoid the dangers that come with the pursuit of fame, and how to navigate the bumps in the road of life, we receive more joy than any amount of money can buy.
In another life, we were very fortunate. For 17 years we were the internal video venders of record for J.P. Morgan in New York. When Morgan merged with Chase, our contract was not renewed so we decided to use the resources we had saved to give back.
For ten years, we produced documentaries about post-9/11 events.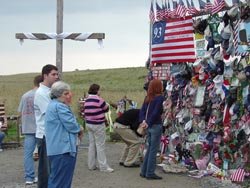 While we were teaching, we took students to the Temporary Memorial to the Heroes of Flight 93.  We recorded their reactions, and from those materials we crafted stories of hope, inspiration and service. Every year for ten years, we screened an original documentary in Shanksville.
For 12 years, we produced a regional TV series, Windsor Park Stories. It was filmed in our garden and on location. It featured ordinary people with stories of hope, inspiration and service.
In 2003, we produced an 11 part series about West Point, and in 2005 we produced a series of programs about the 25th anniversary of the Miracle on Ice in Lake Placid, New York.
In 2010, we launched our search for the Face of America on its best day. With the help of friends and former students, we visited all the 48 continental states.
During our travels, we discovered a radiant Face of America. It belongs to people who give service to others by doing acts of compassion, generosity of spirit, gratitude, kindness, thoughtfulness and understanding. Acts that give people hope and a belief that tomorrow can and will be better than today. Acts that celebrate diversity, equality, freedom, justice, integrity, opportunity and responsibility.
The face of America belongs to people who want to give something of themselves to their country, their community and their world.
We recorded their stories, and we produced Face of America segments like the ones you can view in the Video section of our website.
We posted articles to our blog. We wrote a book about America at its best and we have spoken about our experiences traveling along the blue-lined roads of our country during the project.
You will find more detailed accounts of our life work in the Articles section of this website.
Our Blog features articles about our visits to different sections of the country.
The Face of America project is a big dream. Some said it is an impossible dream, but we were determined to do this.
The work on this project continues to this day.
For the past three years, we have volunteered our services in the North Plainfield School District in New Jersey. It is a wonderful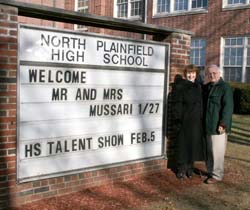 school system, and we have had great cooperation from students, parents, administrators, faculty and staff.
The 150th Anniversary of the Battle of Gettysburg, the Emancipation Proclamation and the Medal of Honor provided us with an excellent opportunity to teach students about the battle that turned the tide in the Civil War.  It also provided us with an opportunity to expose students to the values personified by Abraham Lincoln and Robert E. Lee that reflect America at its best.
In a very real way, the production of Walking Into the Light at Gettysburg is one of the biggest, most difficult and most rewarding projects we have ever undertaken. It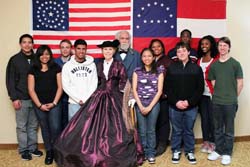 enabled us to expose ten students from North Plainfield High School to the cruelty and brutality of war to teach them the importance of courage, compassion, kindness, forgiveness, leadership, reconciliation, and redemption.
It may sound strange, but the subtext of this educational experience and the documentary is how to cultivate values that will prevent alienation, conflict, contention and division. It is all there in Gettysburg, and with the help of many people and the cooperation of the students, we were able to record it, teach it and produce it in a way that changed the outlook of these students.
Our screening and banquet in Gettysburg in January marked the third anniversary of our search for the Face of America on its best day.
Amy Stansbury writing in the Hanover Evening Sun got it right. We are lovers of all things ordinary. We have made a career finding the exceptional in the ordinary.
Kitch & Tony Mussari
Producers
The Face of America
faceofamericawps@gmail.com