Experiencing the Essence of Christmas at the John Heinz Institute of Rehabilitation
Written by Tony Mussari, Sr.
Edited by Kitch Loftus-Mussari
Copyright 2016
Mussari-Loftus Associates
The Face of America Project
Christmas is doing a little something extra for someone. Charles M. Schulz
This picture of the Nativity was taken after a recent visit to the John Heinz Institute of Rehabilitation in Wilkes-Barre, PA.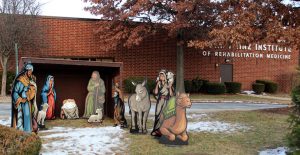 My journey to this facility began in January while I was recovering from cataract surgery when I was diagnosed with a stomach virus. The virus persisted for many weeks. It was accompanied by Chronic Fatigue Syndrome.
In June, I was diagnosed with dehydration. One month later, my cardiologist found two blocked arteries in my heart.  
In September, I experienced difficulty speaking. In October, my primary care physician was concerned about the problem I was having with slurred speech. He recommended an MRI, and as my speaking problem worsened, he made arrangements for me to see a neurologist and a speech therapist. Shortly after that, my neurologist determined that I had early signs of Parkinson's disease. I was having great difficulty speaking, and there were other physiological abnormalities.  
In November, I made my first visit to the Heinz Center.
From the moment Kitch and I entered the rehabilitation center, we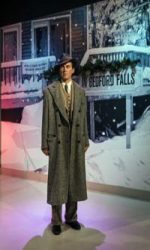 got the feeling that this was a very special place.
As we were about to enter the room, a gentleman stepped backward so we could walk into the room. He greeted us with a pleasant smile and kind words. We did not know it at the time, but he was a therapist named Mark. He is one of about 20 therapists who serve patients every day. He is welcoming, kind and courteous. To this day, whenever we meet Mark, he treats us as if were family.
In my opinion, Mark personifies the advice George Bailey's father gave to his son in It's A Wonderful Life:
All you can take with you is that which you've given away.
Shortly after our defining moment with Mark, we met Theresa Yaron. She coordinates all of the appointments for patients who visit the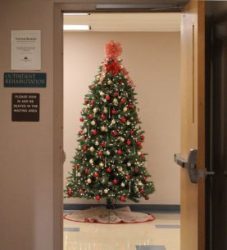 center. Her office is a crossroads of sorts for patients, their relatives, therapists, and other professionals who work in this facility. Theresa is the perfect person for the job.  She is pleasant, courteous, and kind. She goes out of her way to accommodate the needs of the patient. She is an excellent conversationalist, and a delightful person to be with.
She has empathy for the patient, because she knows in a very real ways what they are experiencing. At the moment, she is caring for her mother who has a serious heart condition and her mother-in-law who had total knee replacement surgery.
Theresa reflects the light of two of my favorite Christmas quotations:
I will honor Christmas in my heart, and try to keep it all the year.  Charles Dickens
My idea of Christmas, whether old-fashioned or modern, is very simple: loving others. Come to think of it, why do we have to wait for Christmas to do that?  Bob Hope
Joanne Orlando is my speech therapist. She has been serving patient needs for 34 years. She is a woman of dignity and class. She creates a welcoming atmosphere for the patient and the caregiver. She cares about her patients, and she attends to all of the little things that make a patient feel comfortable. She is engaging. She explains the procedures in language that is clear and simple. She designs exercises that are realistic, and she helps and encourages the patient in all the ways that matter.
During my second session, she asked me to record ten statements that would be used in our sessions. I decided to list a few aphorisms that have encouraged me throughout my life:  
Whether the job be big or small do it well or not at all (John Ferko);
What this world needs is a new kind of army-the army of the kind (Cleveland Amory);
Hope is stronger than death (A sign at the Shanksville Temporary Memorial);
Impossible is just a degree of difficulty (Coach Herb Brooks);
People fail forward to success (Mary Kay Ash).    
When Joanne read the list, she offered only positive feedback.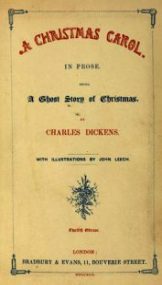 Joanne Orlando loves what she does, and it shows in the way she treats people. In thought, deed and action, she reflects the light of these comforting observations:
Whoever has a heart filled with love always has something to give. Pope John XXIII
Christmas is…a good time; a kind, forgiving, charitable, pleasant time; the only time I know of, in the long calendar of the year, when men and women seem by one consent to open their shut-up hearts freely, and to think of people below them as if they really were fellow-passengers to the grave, and not another race of creatures bound on other journeys. Charles Dickens
If there is one constant that underlies all of the work that is being done at the John Heinz Institute of Rehabilitation in Wilkes-Barre, PA. it is recorded in these five words:
Miracles in rehab, performed daily.
That happens at this very special place, because the men and women who work here manage to cultivate the essence of Christmas as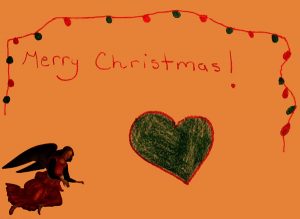 beautifully expressed by Henry Wadsworth Longfellow every day of the year:
God is not dead, nor doth he sleep!
The Wrong shall fail,
The Right prevail,
With peace on earth, good-will to men!
Thank You, Mark, Theresa and Joanne.
Thank you to all the men and women who work at the John Heinz Institute of Rehabilitation.
May your Christmas be blessed with joy and your New Year be blessed with peace.
You are America at its very best.
"God bless us, everyone."
Please provide feedback to: