Thoughts About Our Fathers

Written By Tony Mussari, Sr.
Edited by Kitch Loftus-Mussari
Copyright 2016
Mussari-Loftus Associates, LTD
The Face of America Project
faceofamericawps.com
On this special day, Kitch and I would like pay tribute to our fathers by sharing some of the important things they taught us.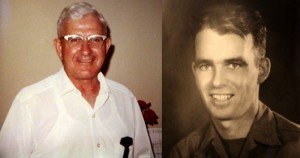 One father is more than a hundred schoolmasters. George Herbert
They taught us to work hard for the things we wanted.
The quality of a father can be seen in the goals, dreams and aspirations he sets not only for himself, but for his family. Reed Markham
They encouraged us to dream big dreams.
The heart of a father is the masterpiece of nature. Abbe Prevost
They valued human connections.
We never get over our fathers, and we're not required to. (Irish Proverb)
They made indelible marks on our souls.
My father gave me the greatest gift anyone could give another person, he believed in me. Jim Valvano
They were always there for us in all the ways that mattered.
By the time a man realizes that maybe his father was right, he usually has a son who thinks he's wrong. Charles Wadsworth
We both remember their words of wisdom…someday you will understand.
My father didn't teach me how to live; he lived and he let me watch
him do it. Clarence B. Kelland
We learned important lessons by watching how they dealt with problems.
A good father believes that he does wisely to encourage enterprise, productive skill, prudent self-denial, and judicious expenditure on the part of his son. William Graham Sumner
They taught us that sweat equity was the secret to success.
A father is the one friend upon whom we can always rely. In the hour of need, when all else fails, we remember him upon whose knees we sat when children, and who soothed our sorrows; and even though he may be unable to assist us, his mere presence serves to comfort and strengthen us. Emile Gaboriau
We will never forget their words, "This will hurt me more than it hurts you."
A father acts on behalf of his children by working, providing, intervening, struggling, and suffering for them. In so doing, he really stands in their place. He is not an isolated individual, but incorporates the selves of several people in his own self. Every attempt to live as if he were alone is a denial of the fact that he is actually responsible. He cannot escape the responsibility, which is his because he is a father. This reality refutes the fictitious notion that the isolated individual is the agent of all ethical behavior. It is not the isolated individual but the responsible person who is the proper agent to be considered in ethical reflection. Dietrich Bonhoeffer
They taught us how to be responsible.

One of the greatest gifts we received from our fathers can best be expressed by paraphrasing the words of Charles Dickens:
Thank you for teaching us how to focus upon our present blessings, of which we have plenty; not on our past misfortunes of which the both of us have some.
Our fathers were men of discipline, example, industry, hope, responsibility, sacrifice and love.
We thank them for these priceless gifts.
Happy Father's Day.
We love you dad.
Please provide feedback to: tony.mussari@gmail.com