Customer Service at Its Best: Thank You Lorna Wright
Written by, Tony Mussari, Sr.
Photographs by, Tony Mussari Sr.
Edited by, Kitch Loftus Mussari
Copyright, 2016, Mussari-Loftus Associates, LTD
Unless we can join forces and recognize each other's humanity, how can we do business together let alone make progress. Daniel Lubetzky
On a bitter cold February afternoon, Kitch and I made our way to the Crowne Plaza Hotel in Monroe Township, New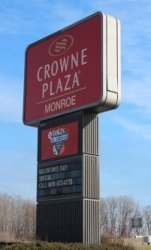 Jersey. It was the first stop on our journey to the Wax Museum presented by members of the seventh grade class of the School in Cranbury, New Jersey.
Shortly after we arrived at the hotel I realized that I forgot my baby aspirins. I asked the woman at the reception desk, if I could purchase a bottle of baby aspirins in a vending machine. Her answer was negative.
At this point in our conversation Lorna Wright walked into the reception area. She quickly picked up on our conversation. When I explained the importance of baby aspirins to a recovering heart surgery patient, she took the initiative, and volunteered to help. She walked with me to the area where the vending machines are located. After carefully checking the inventory, she made this suggestion. I will see to it that you get a bottle of baby aspirins.
There was one complication. It was 4:30 and our hosts Adam MacMillan and his father, Doug, agreed to meet us in the lobby at 5 p.m. We would drive to a local Italian restaurant where Adam's mother, Chivon, would meet us.
With a pleasant smile of understanding on her face, Lorna Wright put my mind at ease with these words. "That's not a problem. I will drive to a local store and get the aspirins myself."
I expressed my gratitude for her kindness and her willingness to help.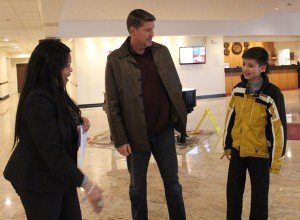 Less than 20 minutes later, Kitch and I were standing in the lobby exchanging hugs with Adam and Doug when the office door opened and Lorna Wright appeared carrying a small white bag.
She joined us in the lobby, and she gave me a container filled with Low Strength Analgesic Aspirin. I offered to reimburse her for the aspirins, but she politely declined. "I thank you for this opportunity to help you."
At that point in our conversation, I mentioned my life-long interest in learning about and teaching the principles of customer service. I asked her what her definition of customer service is.
She replied with a classic insight. "customer service is giving the customer more than they expect to receive."
Later in the evening, I asked Doug and Chivon to share their definitions of customer service.
Chivon is a very successful business executive. She offered this interpretation:
"Customer service – treating others the way you would want to be treated."
Doug's response provided another perspective:
"Do not reward poor customer service by continuing to give them your business! In today's day and age, it is easy to find other providers of goods and services, who will provide a great customer experience, reward them with your business. When you find a business that does not provide great customer service. Talk with your feet! In other words leave and find their competitor who will surpass your expectations."
If you have read our blog, you know that we have visited every one of the continental United States searching for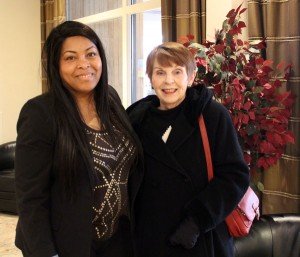 examples of the Face of America on its best day.
Without question, Lorna Wright is a classic example of America it its best.
She is caring, helpful, and kind. She looks beyond the obvious to solve problems. She takes the initiative to find answers to problems. She listens intently, and she is not dismissive or contentious. She is empathetic. She has that priceless quality that makes you believe that she cares about you.
Kitch and I will never forget her kind and welcoming way, and we will try in every way we can to reach her standard of excellence.
Please provide feedback to: