Emily Perez at 29, September 12, 2012

Written by Tony Mussari
Edited by Kitch Loftus-Mussari
Copyright 2012
Mussari-Loftus Associates
All Rights Reserved
The Face of America Project
faceofamericawps.com
We are not permitted to choose the frame of our destiny. But what we put into it is ours.  Dag Hammerskjold
September 12, 2012
In about two hours the sun will rise on America. Alarm clocks will ring, mothers and fathers will get children up and ready for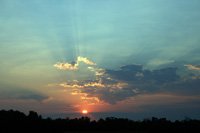 school.
On street corners all over our country, students will gather to catch the big yellow bus that will take them to the place they will call home for about eight hours.
Red and blue-lined roads will be jammed with traffic as parents make their way to the office or factory or department store.
On the buses and in the cars, radios will provide a serenade of sounds that will greet this day with joy.
That's the way it will be on this morning of opportunity in America, but in one community in Maryland, it will be very different.
I doubt that the pickup truck carrying this father to work will have any music blaring. I think the same will be the case in his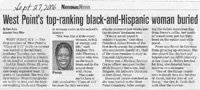 wife's car. I am almost positive the mood in both vehicles will be sad, poignant and questioning. The faces of the drivers will reflect the emptiness and pain of the loss of a child. Their hearts will be beating in harmony with the significance of this day.
For most of us it is September 12, the day after our national expression of grief for the 2900 Americans who lost their lives on the day the earth stood still for America.  Today is a new day in America and the routine of life resumes for most of us but not all.
For Vicki and Daniel Perez the mourning continues, because this is the day their precious Emily lost her life in Iraq six years ago.
2nd LT Emily Perez
By every measure, 2nd LT Emily Perez reflects the light of America on its best day.  She was a leader in her class at West Point.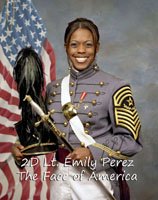 She was a leader with the uncommon blessings of courage, determination, focus, kindness and a natural born instinct for selfless service to others.
Everyone who knew her talks about her radiant smile, her competitive nature, her willingness to do the right thing regardless of the consequences. She was small in stature, but a giant in all the things that matter.
I've been told, she was not ordered to Iraq. She volunteered to switch her assignment so a friend could be with her fiancé. She did not have to lead the convoy on the day of her death. She volunteered because she did not believe her recently arrived replacement was ready for the assignment.
Emily's big brain and bigger heart would have enabled her to go to any college of her choosing in America.  Her athletic ability would have been celebrated with scholarship assistance.  She decided to make West Point her home for four years. She was a member of the 9/11 class, and that had meaning for this indefatigable teenager who wanted to serve her country just like her father had done in Germany where she was born.
To know Emily was to admire Emily. Kitch and I did not have that privilege, but we did have a priceless moment with Emily while she was a cadet at West Point.  It is included at the end of a short video about her legacy.  You will find it at this address:
http://faceofamericawps.com/video/emilys-legacy/
On this September 12, Kitch and I will be thinking about Emily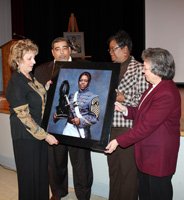 and her parents.  We will give thanks for the gift of her example and their friendship. We will celebrate her wonderful life and many accomplishments, and we will pray that the work of her parents to share Emily's message through their Emily's Way Foundation will be blessed with success.
America needs the light of Emily Perez. American youngsters need the example of Emily Perez, and Americans of all ages need to be reminded that the heartbeat of Emily Perez and many like her is the heartbeat of America on its best day.
She never gave up on her dream.
She never gave in to the people who made life difficult for her.
She never turned away from people who needed her help.
She always put the needs of her country and the people she was leading before her own needs.
She always looked up for inspiration, and looked out to inspire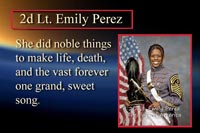 others.
She wasn't rich, and she isn't famous. She was, however, simpley the best America has to offer.
The day Joanne Chabalko introduced us to 2nd LT Emily Perez was one of the best days of our life, and until the end we will continue to sing her praises and spread her message because, in our opinion, she is the Face of America on its best day, and all of us, young and old, can benefit from her example.
Thank you Vicki and Daniel for giving our country the priceless gift of Emily.
Thank you for working long and hard hours to mentor young women in Emily's Way.
Thank you for the dignified and inspirational way you have carried on despite the grief and sadness of your loss.
Thank you for your quiet acts of kindness that exemplify your beautiful faces of America on its best day. All of us who know you are in your debt.
2nd LT Emily Perez did not choose the frame of her destiny, but what she put into it clearly speaks to America at its very best.
Please provide feedback to:
tony.mussari@gmail.com