America At Its Best in Baltimore
Mary Jane Norris: A Radiant Face of America
Written by Tony Mussari
Edited by Kitch Loftus-Mussari
Copyright 2014, All Rights Reserved
The Face of America Project
Mussari-Loftus Associates, LTD
Simple, genuine goodness is the best capital to found the business of this life upon. It lasts when fame and money fail, and is the only riches we can take out of this world with us. Louisa Mary Alcott
On a blustery and overcast March morning, we began our Face of America Journey to Baltimore, Maryland. Our destination was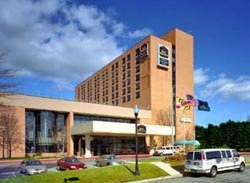 the Sparrows Point Country Club, a beautiful facility located on the water's edge of Chesapeake Bay Tributaries. We knew we could not make the trip in one day so we stayed overnight in the Best Western Plus Hotel and Convention Center.
It was a wise choice. The atmosphere was pleasant. The facility was clean, and the members of the staff treated us with courtesy and respect. We had a wonderful meal in the dining room thanks to our waitress Emma and the chef. They went out of their way to accommodate our dietary restrictions.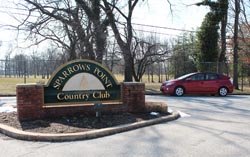 After a good night's sleep, we packed our bags, and we made our way to Sparrows Point to attend the15th Annual Women in Maritime History Awards ceremony. Our dear friend Mary Jane Norris was the honoree.
Mary Jane is Manager, Port Operations Services for the Port of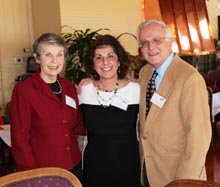 Baltimore. She personifies everything that is admirable, decent, good, inspirational, kind and wholesome about our country.
Everything about Mary Jane affirms what Emerson wrote about friendship:
The glory of friendship is not the outstretched hand, not the kindly smile, nor the joy of companionship; it is the spiritual inspiration that comes to one when you discover that someone else believes in you and is willing to trust you with a friendship.
Everything about the Women in Maritime History event, the location, the table arrangements, the food, the participants, the speakers and the message they share, speaks to America at its best.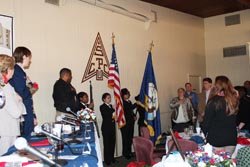 The program began with the Presentation of the Colors by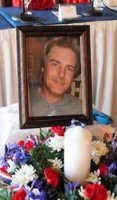 a group of high school students, the Pledge of Allegiance and a beautiful rendition of the National Anthem.
A memorial tribute to Tony Buccini an outstanding employee of the Port of Baltimore, a young father and a courageous warrior who inspired his colleagues during his battle with cancer, brought tears to the eyes of many in attendance.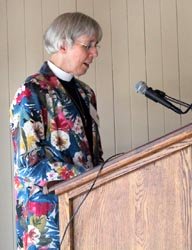 Rev. Mary Davisson, Director of the Baltimore International Seafarers' Center touched the heart of everyone in the room with her 106-word gratitude invocation:
Gracious and loving God, thank you for the astounding energy and dedication of our honoree, our speakers, and everyone assembled here. Thank you for all the gifts which you give us to share, and for the generosity of planners and donors who made this celebration possible. Watch over the port community. Help us to treat one another, working at sea or in the port, with wisdom and justice. Stir us up to share with future generations the privilege of faithful work, and grateful generosity. And now, bless all who grow and transport and prepare and serve our food, and fill this time with your presence. Amen.
Kathleen Broadwater, Deputy Director of the Maryland Port Administration, introduced Mary Jane, with carefully chosen words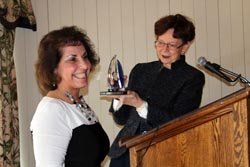 designed to draw a memorable word picture of this vibrant woman with a million dollar smile: inspirational, engaged, an encyclopedia of Baltimore and the port, the Mayor of the port and one of its best ambassadors, a woman of integrity and loyalty, a problem-solver, a true leader who is respected at all levels and sectors of the industry.
Mary Jane accepted the Woman of the Year Award. She carefully placed it on the table in front of the podium. She then took a deep breath, smiled and shared these ten points to describe the secret to her success in business and in life:
1. Provide opportunities to others. If you don't step down, how can others step up?
2. Affirm others with kind words and kind acts.
3. Put God first, then family and friends.
4. Never give up on your education. Once you have it, it's yours forever.
5. Show interest in opportunities to learn in informal ways. Find a group that aligns with your interests and goals.
6. Get involved by offering to help.
7. Seek out role models and mentors who can teach you what you need to know.
8. Work like everyone is watching you, because inevitably someone is watching you.
9. Do small things well, because they all add up.
10. Do what you say you are going to do, because it's the basis of your reputation.
When Mary Jane finished her remarks, she received a well-deserved and enthusiastic standing ovation.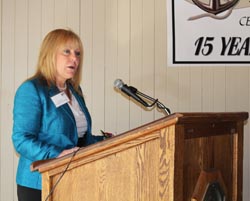 The keynote speaker, Dr. Dawn Lindsay, President of Anne Arundel Community College, added more joy to Mary Jane's moment when she spoke these words: Mary Jane Norris is a great choice for this award.
Dr. Lindsay gave an insightful and informative speech about the role of women in the transportation industry. For every fact she presented, she had a practical and wise suggestion:
1. To encourage more women to get involved in the transportation industry she recommended the creation of an internal leadership program to prepare the next generation.
2. To guarantee quality replacements when incumbent leaders retire, she proposed a succession plan.
3. Because Gen X and Gen Y employees think about work differently than Millennials, she suggested making the work environment more appealing and enjoyable.
4. To help employees advance, she emphasized the importance of mentoring programs.
Dr. Lindsay is a very effective speaker. She knows how to craft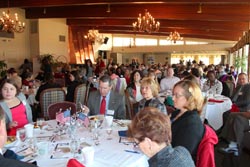 sentences that register with her audience. These are a few examples:
We must choose to encourage one another.
We must give back knowledge to the next generation and work collectively and creatively to attract women.
The working world has changed, and we must enlist allies who will give honest feedback to help women reach their goal.
We must hold ourselves accountable.
Women need to empower other women.
You can either push down or pull up. Let's pull up.
This is sound advice from a woman who made it to the top of her profession, advice that enabled Mary Jane Norris to make it to the top in her chosen profession.
When Dr. Lindsay finished her remarks, she took her place on a panel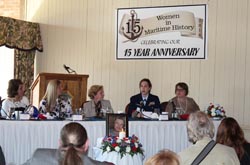 with Lorraine Andrews-Warnick, Living Classrooms Foundation Director of Masonville Cove Environmental Education Campus, Diane Young, Supervisor for Technical Programs in the Career and Technical Office for Baltimore Public Schools, and LCDR Stephanie Morrison, Chief of Waterways Management Division at Coast Guard Sector Baltimore.
Each panel member responded to questions posed by Mistress of Ceremonies Cecilia 'Cece' Donovan.
These are a few of the starred thoughts from the discussion:
Kids are not growing up with soft skills and experience in workplace values. (Lorraine Andrews-Warnick)
Our students don't know what they don't know. We need to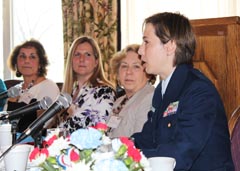 establish teacher externships. (Diane Young)
Mentorships, formal and informal, are very valuable. (LCDR Stephanie Morrison)
Internships and mentoring are very important to find out about the field. For students to grow, it is important that they find a person they would like to be like. (Dr. Dawn Lindsay)
The panel identified several values that students should cultivate if they want to live successful and productive lives.
1. Respect for self and others.
2. A strong work ethic.
3. Set short and long-term realistic goals.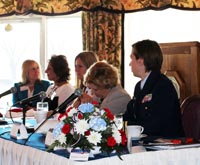 4. Accept responsibility for your actions.
5. Think about what you can do for others.
6. Competence.
7. Integrity.
8. Honesty.
9. Commitment.
10. Cultivate the gift of an open mind.
Mary Jane Norris knows in very real ways the importance of these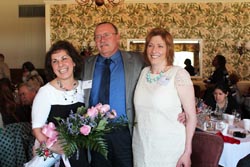 values. She has made them an essential part of her personal honor code. That is why she received this prestigious award. That is why so many people came forward after the event to express their congratulations and best wishes. That is why she is a quiet hero and a radiant face of America on its best day.
As Kitch and I made our way to the parking lot, we were taken by the beauty of this place and the moment we had just experienced. Looking at the American flag flying majestically in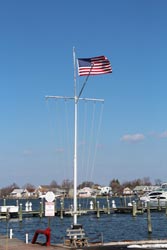 the cold March wind, two thoughts reverberated in my heart and my mind:
When we seek to discover the best in others, we somehow bring out the best in ourselves. William Arthur Ward
Good people make good places. Anna Sewell
On this wonderful day, the room overlooking the rippling water of the Chesapeake Bay was filled with the sights and sounds of good people who represent America at its best.
In our humble opinion, it was a very good place to be.
(Digital pictures by Kitch and Tony Mussari)
Please provide feedback to:
tony.mussari@gmail.com