Magic Moments in North Plainfield, Part 1

Written by Tony Mussari, Sr.
Edited by Kitch Loftus-Mussari
Photographs by Kitch and Tony Mussari
Copyright 2014
Mussari-Loftus Associates
The Face of America Project
Moons and years pass by and are gone forever, but a beautiful moment shimmers through life a ray of light. Franz Grillparzer

Some days the sun cannot find a higher place in the sky.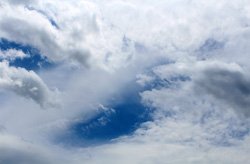 The cloud formations are more beautiful than any words can describe. Wherever you look, you see things that produce a kind of joy that is best described by Amanda Gore in her new book, Joy Is an Inside Job and It's Free:
Joy is the constant light within us that guides us from fear to hope.
True Happiness is joy. It is connected to God, and it serves others in some way.
For Kitch and me, gratitude is the mother of virtue and the expressway to happiness and joy.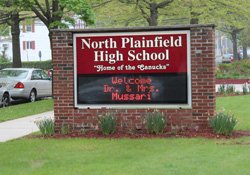 May 9, 2014, was a joy-filled day. It began early in the morning when Kitch and I entered the North Plainfield High School to participate in the first of two screenings of our documentary Four Days of Honor and Valor in Gettysburg.
The day ended 14 hours later in a Ruby Tuesday restaurant when, like two teenagers celebrating a big event, we shared a delicious piece of New York cheesecake. Everything in between was pure joy.
This is our attempt to thank the people who made this day so special.
Kindness
Debbie Mayo is the head custodian at the North Plainfield High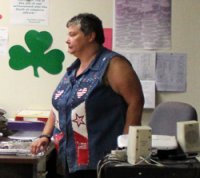 School. She is an excellent representative of the people who live in North Plainfield as well as those who are associated with the school district. She is helpful and kind. She goes out of her way to make visitors feel welcome, and she always has something nice to say to the people she meets.
On this morning, Debbie was the first person we met, and she made us feel at home with nine words:
"It's always good to see you in North Plainfield."
Debbie's comment set the tone for this day of magic moments. It reinforced the truth of John Lubbock's advice:
A kind word will give more pleasure than a present.
Thoughtfulness
Tom Mazur is the Director of Fine, Professional and Performing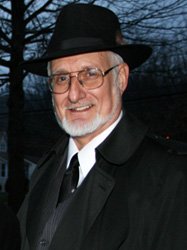 Arts in the North Plainfield School District. He is an accomplished actor, composer and musician. He organized all of the events for our visit, and he attended to all the little details that would guarantee the success of the events. Tom was our host for the screening, and he did everything he could to make us feel comfortable in our home away from home.
When we entered the parking lot, we saw him carrying a construction cone to reserve a parking place for our car. He expedited the security process at the entrance to the high school. He introduced us to Susan Loyer a newspaper reporter for the Courier News. He coordinated all of the technology for the screening, and he arranged the schedule so that we could have some down time between the morning and the evening events.
On this day, Tom's actions gave meaning to the words of Helen Keller:
No one ever became poor by giving.
Awakening
As we walked to the auditorium we saw students checking out the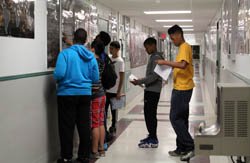 learning stations that comprise an award winning Holocaust exhibit. It was created by middle school students and their teachers to reduce discrimination and prejudice. The exhibit is a poignant and powerful example of creative teaching and effective learning.
As I watched the students taking notes and sharing their thoughts with one another, the words of my favorite definition of teaching put these scenes in perspective.
I am not a teacher, but an awakener. Robert Frost
Sharing
Before the morning screening began, Susan Loyer asked me to sit with her in the back of the auditorium for an interview. While we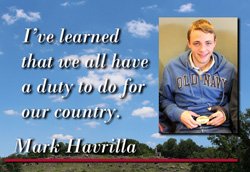 were discussing the origin and purpose of the Medal of Honor Project our conversation was interrupted by Mark Havrilla.
Mark participated in our 2012 documentary project, Walking into the light at Gettysburg. He is a fine young man with a deep sense of patriotism and a strong desire to serve his country. He once explained his thoughts about America with these words:
America is the last frontier of hope and opportunity. Here anything is possible… America has perfected its values and adjusted its cultural views to adapt to the changing world around it. The United States is unique… the American spirit and the goal that every American shares to be the best they can be.
His face was beaming with pride when he shared his good news. He had signed the official orders to enter the U.S. Marine Corps.
This unexpected moment reflected the insight of W. Clement Stone's thought:
If you are really thankful, what do you do? You share.
Community
Six students participated in the Medal of Honor Project. All of them attended the morning screening at the high school. Each one of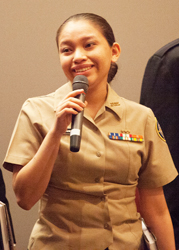 them was courteous and polite. One of them decided to sit next to Kitch and me during the event.
Adriana Miranda is a senior. She participated in both of our educational experiences in Gettysburg. She is a thoughtful young woman who is very disciplined and mature for her age. She has a dream, and next year she will enter a program that will enable her to realize her dream.
While she watched the documentary, she expressed her gratitude in a very personal way. She held Kitch's hand and mine. The verse of Philip James Bailey best describes this moment:
We live in deeds, not years; in thoughts, not breaths; in feelings, not figures on a dial. We should count time by heart-throbs. He most lives who thinks most, feels noblest, acts the best.
The first words I heard after the enthusiastic applause of the students came from Susan Loyer:
"This documentary is excellent."
Out of the corner of my eye, I watched two students walk to the front of the auditorium to express their reaction privately. 'It was so encouraging. It was inspirational."
After I shook their hands and expressed my thanks, and before they turned to walk away one of the students looked me in the eye and quietly said these words: "I will never forget it."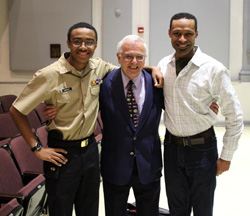 As I was catching my breath, a very pleasant man stepped forward. At first I thought he was a young teacher. I was wrong. He is the father of one of the students who participated in the project. His words of appreciation were straightforward and unconditional. We had an instant connection rooted in respect and mutual admiration. As we talked about his son, his potential and his future, I was again reminded that this is the place and these are the people who are the Face of America's tomorrow today.
There is but one word that accurately describes the atmosphere in the auditorium as the students made their way to their classrooms, jubilation.
An adaptation of the words of Ernestine Gilbreth Carey best describes the impact of this Magic Moment in North Plainfield, New Jersey:
In a person's lifetime there may be not more than half a dozen occasions that he can look back to in the certain knowledge that right then, at that moment, there was room for nothing but happiness in our hearts.
(To be continued in Part 2)
Please provide feedback to: tony.mussari@gmail.com