Atty. Joe Savitz: A Classic Face of America on its Best Day
Written by Tony Mussari, Sr.
Edited by Kitch Loftus-Mussari
Graphics by Tony Mussari, Sr.
Copyright Mussari-Loftus Associates, LTD 2016
All Rights Reserved
The most worth-while thing is to try to put happiness into the lives of others.Robert Baden-Powell
Our Face of America journey took us to Temple Israel in Wilkes-Barre for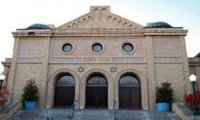 the memorial service honoring our friend Atty. Joe Savitz. Conducted by Rabbi Larry Kaplan, he described this memorable and dignified service as an opportunity to give comfort to Joe's children. It enabled family members, colleagues and friends to paint a picture of a man whose life and work reflected the light of America at its very best.
This is a summary of the characteristics the speakers attributed to Joe Savitz, the cousin, father, colleague, attorney, community leader and friend.
An Insight from a Cousin
Joe's cousin described him as a remarkable man. It was always fun to be with him, he said. He was a man of humility who took joy in the accomplishments of his family and his friends.
When I heard these words, two thoughts came to mind: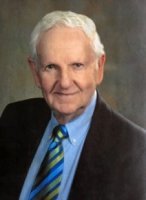 A sense of humor is part of the art of leadership, of getting along with people, of getting things done. President Dwight David Eisenhower
A great man is always willing to be little. Ralph Waldo Emerson
A Personal Account from a Son
The most poignant moment of the service occurred when Joe's son Marc talked about his father in heartfelt and compelling ways.
In 1962 when he was 8-years old, he witnessed the beginning of a true love story between two love birds, his mother, Janice, and her second husband, Joe Savitz.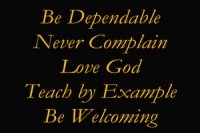 These are some of the values Marc learned from Joe: never complain, be dependable, provide your children with a good home and great memories. As he grew older, he learned that Joe's love of God shaped his character. His life was all about us and God. He wanted people to live the most rewarding life possible. He taught us by example to apologize for hurtful words, and to always be welcoming to people you meet.
In a touching way, Marc mentioned the personal way Joe included him and his sister, Lynne, in the activities of the larger Savitz family and how Joe always stayed on top of developments with the family giving encouragement and praise to the members of his family.
When Marc mentioned the word character, I thought to myself how blessed he and his sister, Lynne, were to have a man of character like Joe in their life. This quotation best describes Joe Savitz's character:
Perfection of character is this: to live each day as if it were your last, without frenzy, without apathy, without pretence. Marcus Aurelius
When he described the love story and the love birds, these priceless words of Thomas Merton flashed through my mind:
The beginning of love is the will to let those we love be perfectly themselves, the resolution not to twist them to fit our own image.
When Marc talked about Joe's love of God, this Jewish proverb came to mind:
He who prays for his neighbor will be heard for himself.
The Perspective of a Friend
Gene Roth talked about Joe Savitz the preceptor, mentor, advisor and friend. He emphasized his definition of a good lawyer and his penchant for writing letters of encouragement. For Joe Savitz, it was not about the law,
but how one practiced the law.
It was all about being respectful, disagreeing without becoming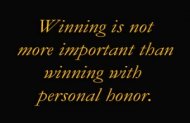 disagreeable, and his cardinal rule: winning is not more important than winning with personal honor.
Atty. Joe Savitz was an outstanding lawyer who was well respected in the courthouse and in the community. He was a man of honor. He was understanding and welcoming.
His positive attitude was inspiring.
For Atty. Roth his friend was the sweetest and kindest gentleman he had ever known.
Atty. Roth's comments about his friend triggered this thought authored by Gordon B Hinckley:
What I am suggesting is that each of us turn from the negativism that permeates our society and look for the remarkable good among those with whom we associate, that we speak of one another's virtues more than we speak of one another's faults, that optimism replace pessimism, that our faith exceed our fears. When I was a young man and was prone to speak critically, my father would say: "Cynics do not contribute, skeptics do not create, doubters do not achieve.
A Good Man, A Good Lawyer, A Good Friend
Atty. Craig Blakeley drove from Virginia to attend the memorial service.
When he addressed the congregation, he drew upon more than 30 years of friendship with Joe Savitz. That friendship began when Atty. Blakeley was a law clerk to Judge Max Rosenn. His admiration and respect for the Judge motivated him to work with Joe Savitz, as well as his co-clerks Richard Gelfond and Jeff Goldsmith, and Judge Rosenn's brother Harold, to establish the Max Rosenn Lecture Series at Wilkes University.
Following the example of both Judge Rosenn and his first law clerk Joe Savitz, Craig Blakeley allocated much of his time to reading testimonials he received from former Rosenn law clerks.
Atty. Norman Monhait wrote that Joe Savitz was "A person who lived with integrity and added to the life of all who knew him."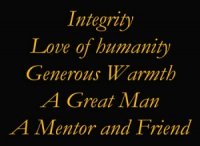 Dr. Mollie Marti wrote about Joe Savitz's love of humanity and his generous warmth and about one of Joe's first cases, in which he represented his mentor, Judge Max Rosenn, then a senior partner with Rosenn, Jenkins and Greenwald.
The president of the IMAX Corporation Richard Gelfond described Joe Savitz's death as "the passing of a great man."
Atty. James Sandman thanked Joe for being his mentor and role model. He taught this very successful Washington, D.C. attorney three rules for success: Excellence, Integrity and Service. To this day, he remembers Joe Savitz's admonition, "Always give back."
Before Atty. Craig Blakeley ended his remarks, he spoke with humility and emotion about Joe Savitz's intelligence, wisdom, generosity and compassion. As tears filled his eyes, he shared this final thought. Joe Savitz was a good man, a good friend and I will miss him very much.
Five Meetings and a Lasting Impression
Dr. Patrick Leahy is the sixth president of Wilkes University. Appointed in 2012, he has had only 5 or 6 meetings with Joe Savitz. In 2014, he had the honor of presenting Joe Savitz with the first President's Medal for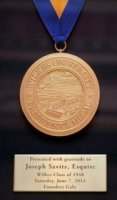 his 36 years of service on the Board of Directors and a lifetime of support and good counsel to his alma mater.
While Dr. Leahy was speaking about Joe's accomplishments, I was thinking about the words of John Wesley. They are a perfect description of Joe's service to Wilkes and his community.
Do all the good you can,
By all the means you can,
In all the ways you can,
In all the places you can,
At all the times you can,
To all the people you can,
As long as ever you can
Final Thoughts
One of Joe's cousins who had the privilege of knowing him for 72 years described him in words: patient, deliberate, loving, supportive, encouraging, mindful, generous, thoughtful and service.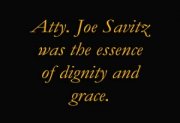 Rabbi Kaplan ended the service with these three thoughts about Joe Savitz:
Joe had a beautiful tenor voice and he attended service every week;
He was the essence of dignity and grace;
He kept us on our toes.
According to Rabbi Kaplan, Joe has been there for us and he will continue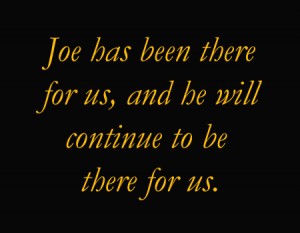 to be there for us.
Kitch and I entered the sanctuary at Temple Israel with heavy hearts. We left the sanctuary with a firm belief that our friend had returned to his God, and he was at peace. We will miss this great man and all that he did to help so many people. To paraphrase the words of Fred Rogers, Joe Savitz gave everyone he met a great and priceless gift, the gift of his honest, kind, generous, encouraging, compassionate, and thoughtful self.
He is a radiant example of the face of America at its very best. His life gives truth to the words of Albert Schweitzer
I don't know what your destiny will be, but one thing I know: the only ones among you who will be really happy are those who have sought and found how to serve.
God bless you, Joe, and may He send his healing grace to your family and all the people who were touched by your kindness.
(The picture of Temple Israel appeared in a Temple Israel brochure)
(The picture of Joe Savitz appeared in the Citizens' Voice)
Please provide feedback to:
tony.mussari@gmail.com