The Face of America: Montoursville, PA
By Tony Mussari & Kitch Loftus-Mussari
The Face of America Project
faceofamericawps.com
Copyright Mussari-Loftus Associates, 2011
I saw the Face of America today. It belongs to a big man with a 19th

century mustache that covers the scars of loss embedded deep in the lining of his face.

I saw the Face of America today. It belongs to a long distance runner and cross-country coach who carries in her heart the burning memory of the death of two of her team members.
I saw the Face of America today. It belongs to more than 200 runners and walkers who came to Indian Park to celebrate 21 people who are forever a part of American history.
I saw the Face of America today. It belongs to eight cheerleaders from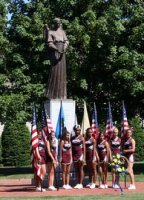 the high school in North Plainfield, New Jersey, a place that defines diversity and community service at its very best.
I saw the Face of America today. It belongs to a photojournalist who conducted herself with dignity, class and distinction.
I saw the Face of America today. It is filled with hope for tomorrow and respect for yesterday.
These Faces of America came together to commemorate the 15th anniversary of the tragic ending of TWA Flight 800.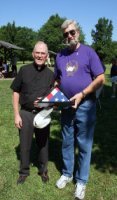 The man with the mustache lost a daughter named Julia. He was standing with Rev. Steve McGough, who knows in real ways the unimaginable suffering of parents like Chuck Grimm.
The long distance runner and coach Stephanie Bedison lost two of her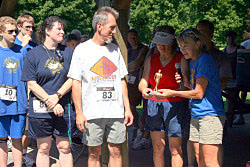 team members, Jordan Bower and Jody Loudenslager.
The North Plainfield cheerleaders came to continue their annual tradition of community service, to affirm the special nature of this event, and to present a flag that flew over each of the locations that pay tribute to another unforgettable day, September 11, 2001.
The photojournalist, Karen Kennedy showed respect for the people and the event she was covering.
Everyone assembled here came to make a statement about America at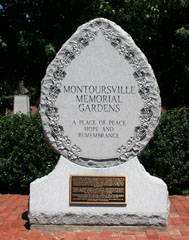 its best. A caring nation, a helping nation, a supportive nation, a proud nation that does not forget its fallen, and finds a way to turn tragedy into the triumph of the human spirit.
This is the America of Montoursville, Pennsylvania, North Plainfield, New Jersey, Berwick and Sunbury, Pennsylvania and dozens of other communities represented at this race.
It's the best that small town America has to offer. A welcoming place, a comforting place, a beautiful place where love of country, family and community makes one proud to be an American and humble in the presence of these heroes who push aside the tears of tragedy and move forward with confident and thoughtful hearts.
The people we met on this Day of Remembrance are the Face of America on its best day, and we are the beneficiaries of their example, kindness and good will.
Please provide feedback to tmussari@gmail.com