Highlights from Jack Smalley's Visit to Scranton
Written by Tony Mussari, Sr.
Edited by Kitch Loftus-Mussari
Photographs by Tony Mussari, Sr.
Copyright Mussari-Loftus Associates, LTD 2015
All Rights Reserved
The significant problems we face cannot be solved at the same level of thinking we were at when we created them. Albert Einstein
An Express Lead Event
Our Face of America journey took us to Scranton, Pennsylvania, on an overcast Thursday morning. Our destination was the Radisson Hotel. There we would have a reunion with two of our favorite people, Amy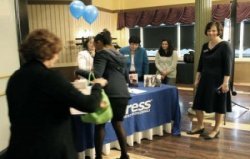 Clegg and Jack Smalley.
Amy owns and operates the Express Employment Professionals office in Scranton. For six years she has been helping people find employment in Northeastern Pennsylvania. She and the members of her staff are caring, competent, innovative, and willing to do whatever they can to serve the best interests of their clients. Amy is a woman of dignity and class, and everything she does reflects her many qualities.
Jack is the Director of Human Resources Learning and Development for Express Employment Professionals. He is a perfect fit for this position. He is a good person who personifies the attributes of character-based leadership. He is genuine, personable, kind and loyal. His presentations are interesting because they are thoroughly researched. He is an effective speaker who speaks to the heart, soul and mind of the people in the audience.
On this special occasion, he addressed the complex issue of attracting and retaining the best talent for the company. He called it "The Next Great Employer Challenge."
The Recruiting War of 2015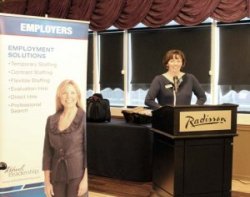 At the appointed hour, Amy walked to the podium to begin the session. She welcomed everyone in the audience, and she introduced her staff. She introduced the MC for the event, Marty Wolf, a radio talk show host, and he introduced the featured speaker, Jack Smalley.
Jack introduced his topic with a Power Point slide that read, The Recruiting War of 2015. He followed that attention getting statement with these facts:
This is the most volatile job market in years. The retention of top talent is a CEO's greatest fear. Eighty percent of employees will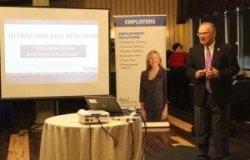 consider a job change. Forty percent will actually change jobs.
For the remainder of his presentation, Jack Smalley mesmerized everyone in the room with his low-key, fact-based, non-histrionic, storytelling style. These are some of the starred thoughts from his presentation:
The average company experiences 40 percent job turnover.
There is a great generational tsunami about to hit the American workforce. In the next few years, about 50 million employees will be transitioning out of the workplace. Most of them are baby boomers. The will be replace by 50-60 million millennials.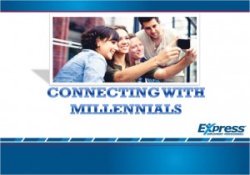 The millennials think and act differently. Their world is a social media intense world. Companies that want to employ and retain millennials must rethink their social media policy.
Millennials want to be judged on the work they get done. This creates a situation Jack calls the end of the 40-hour work week. Employees are no longer disconnected, and millennials want to work in companies that have and use the latest technology.
Even the signing bonus must change. Millennials prefer a technological device or an all-expense paid trip. To attract and retain millennials, the company must make the interview process and the first 90 days of employment a memorable experience. Another incentive would be a $1,000 first year anniversary gift.
One of Jack's starred thoughts caught my attention. He put it this way, "Narrow the front door." The cost of an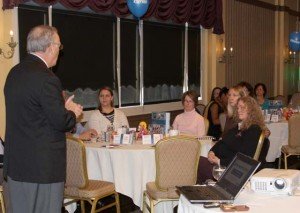 unengaged employee is 150 percent of the first year salary. Because 80 percent of turnover can be attributed to poor hiring practices, he advocates a much more careful and deliberate hiring process that considers fit first and culture second.
Attitude is another critical element in the hiring process. For Jack Smalley, there is no such thing as a good worker with a bad attitude. You cannot have good external customer service until you have good internal customer service. Effective internal customer service is deeply rooted in making employees feel special. Enable them to express their opinions. Provide them with access to the boss. Understand that the employee is the first customer!
To do this, make the employee performance survey more than an exercise. Use it to communicate honestly with employees and make it a platform for growth and development. Make sure the employee fully understands the company expectations, and let employees know how important they are.
All companies have a silver bullet. Jack identified it clearly and effectively as the supervisor. He also suggested making the supervisor a participant in the hiring process.
Engaging Millennials
For millennials the top two factors are the relationship with the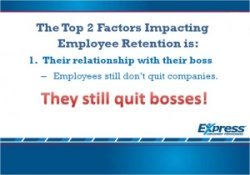 boss and relationships with others. In 2025, 75 percent of American employees will be millennials. They are self confident, politically savvy, experts in global communication and social media. They enjoy social interaction at work. They do not enjoy weekly meetings. They prefer collaborative leadership. They want their opinions to be solicited and heard. They enjoy a challenge. They question authority. They want transparency. They want to interact with their boss, and they want to be measured on how they get the job done.
When he discussed the Millennial Generation, Jack made a very interesting point: "Millennials challenge what I am doing. They do not threaten me. They are going to make a great contribution to American companies. They are going to take us where we have never been." Earlier in his presentation he made this statement: "Most employees don't quit their companies. They quit their boss." That comment reminded me of this insightful thought, "Never push a loyal person to the point where they no longer care."
Jack was candid about the most obvious weakness of millennials.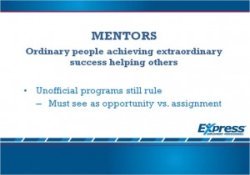 They need to get experience in face-to-face communication. They need to be mentored, but the mentoring process in the Millennial Era must be up and down. Jack believes that subordinates can bring you back to reality.
In his closing remarks, Jack made a very interesting point. Be the company that is on the cutting edge. Today, technology provides data, and data is the gold of the new economy.
Closing Thoughts
Jack's presentation was interesting, informative, challenging and thought-provoking. While he was speaking, memories of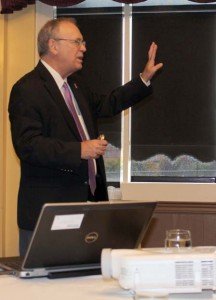 relationships Kitch and I have had with superiors in the field of education, the corporate world, the small business world and the media world flashed through my mind. Then something he said triggered 7 words that provided the foundation for his presentation. We are all the same, he said. We are all looking for the same thing.
In my opinion that thought can be summarized with these seven words: Respect, Empathy, Kindness, Gratitude, Discipline, Safety and Compassion.
Yes, we want a better world for our children, but we also want a better world for ourselves.
Jack Smalley is on a mission to see to it that the construct for that better world is on the table in each of the 750 Express Employment offices across America and Canada. He is a master at communicating this message with diplomacy, dignity and tact. His presentation in Scranton left a permanent mark on my heart and soul, because it reflects the spirit of America at its very best.
Leaders like Amy Clegg and Jack Smalley give us hope. They reflect the light of the beautiful comment of President Harry S. Truman:
I doubt if there is any problem in the world today-social, political or economic- that would not find a happy solution if approached in the spirit of the Sermon on the Mount.
Thank you, Amy for your kind invitation to the event.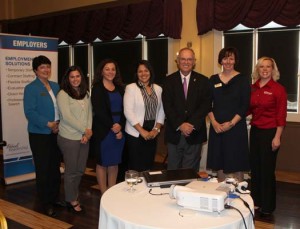 Thank you, Jack for your memorable presentation.
Thank you to the staff of the Scranton office for all the work you did to make this event a success
Thank you, Express Employment Professionals for the services you provide employers and people who are looking for work.
Please provide feedback to:
tony.mussari@gmail.com