Gettysburg Documentary Provides Teachable Moment
Written by: Craig J. Blakeley, J.D.
Alliance Law Group
Tysons Corner, Virginia
Photographs by: Kitch Loftus-Mussari
Copyright 2013, Face of America, Mussari-Loftus Associates, LTD
I had the pleasure of attending the recent screening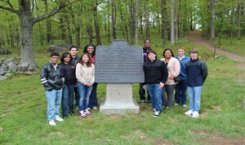 of the documentary "Walking into the Light at Gettysburg," produced by Dr. Tony Mussari and his wife Kitch.
The film chronicles the experience of a group of 10 high school students from North Plainfield High School in New Jersey as they visited the Civil War battlefield in Gettysburg, Pennsylvania for the first time.
I have known Tony for several years but this is the first time that I have seen him in his native environment – as both a filmmaker and a teacher – and it is a potent combination.
The film clearly is a labor of love. It succeeds not only in educating the audience about the battle of Gettysburg but also translates that historical event into one that is relevant to the present day – as the audience see it and experiences it through the eyes and the voices of those 10 students.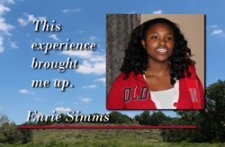 As I watched the film in the theater at the Gettysburg National Military Park, I realized that Tony and Kitch had succeeded in creating a "teachable moment" not only for the students but for those lucky enough to watch the film.
I listened to one young woman tell us that through her experience at the battlefield memorial that she had learned that it was OK to fail – that what mattered was to try.
I listened as one African-American student expressed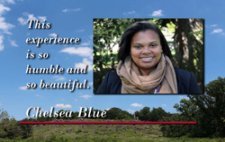 her thanks to those who had fought and died at Gettysburg, in recognition of their role in securing for her the freedom that we all cherish.
I heard one proud parent in the audience, an immigrant from South America, describe the joyous embrace of her daughter – one of the 10 students – as she told her mother how deeply she had been affected by her visit to Gettysburg.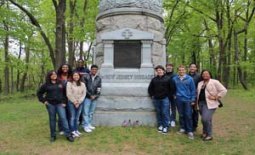 As I saw the brown, black, and white faces of those 10 students, I saw the realization of the future that those untold sacrifices at Gettysburg and throughout the Civil War had made possible. And just as our nation overcame the tremendous forces that acted to divide it then, those same students, with their impressive intelligence and insight, gave me confidence that we will once again overcome what divides us now.
It seems to me that is the true message of the film – and it is one well worth hearing – and remembering.