Defining Love on a Day of Love
By Tony Mussari
Copyright 2012
Mussari-Loftus Associates
The Face of America Project
faceofamericawps.com
tony.mussari@gmail.com
"The person who risks nothing, does nothing, has nothing, is nothing, and becomes nothing. He may avoid suffering and sorrow, but he simply cannot learn and feel and change and grow and love and live." Leo Buscaglia
Finding Love
Waiting for the Valentine's Day sunrise of 2012, I have been thinking about love. I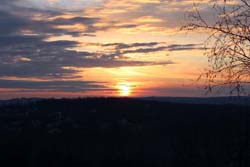 know we all need it.  Some of us were fortunate enough to have found it in our homes and classrooms during the early days of our journey.
I never studied love.  I learned what I know about love by watching my parents love each other and their children. It was love deeply rooted in discipline, loyalty and responsibility.
At one point in my life I was a great admirer of "Dr. Love," Leo Buscaglia.  His poetic words helped me at a time when love was in short supply, or at least the road rashes of life made me think that way.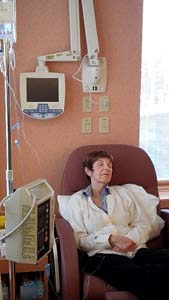 Today as I approach the Indian Summer of my life, I have a much better appreciation and understanding of the healing power of love.
If truth be told, life has been the greatest teacher in that regard, and last year I earned my Ph.D. in love.
Watching, helping and caring for Kitch while she battled cancer gave me more opportunities than any man deserves to think about the essence of love.
Permit me to share what I learned with words that are both old and new, words that best illuminate that mystical, and often elusive, virtue that can heal the empty places in our life.
Defining Love
Love is all we have; the only way that each can help the other. Euripides
Love is the beauty of the soul.  Saint Augustine
Fortune and love favor the brave. Ovid
Love conquers all. Virgil
Accept the things to which fate binds you, and love the people with whom fate brings you together, but do so with all your heart.  Marcus Aurelius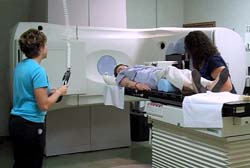 Who so loves believes the impossible. Elizabeth Barrett Browning
Woe to the man whose heart has not learned while young to hope, to love – and to put its trust in life. Joseph Conrad
The art of love is largely the art of persistence.   Albert Ellis
Where there is love there is life.   Mahatma Gandhi
You will find as you look back upon your life that the moments when you have truly lived are the moments when you have done things in the spirit of love. Henry Drummond
Living a life of Love
And what, I ask myself, is the spirit of love?
The obvious answer speaks to caring, sharing, helping, giving, enhancing, affirming and living for someone other than yourself.  Yet there is another nuance of love that seldom gets much attention.  It's the beauty and power of a listening heart.
Sister Joan Chittister's poem "A Listening Heart" says all one needs to know about that life sustaining aspect of love.
There is a magnet in a seeker's heart
whose true north is God.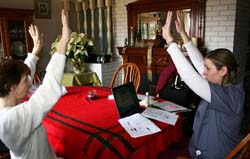 It bends toward the Voice of God
with the ear of the heart
and, like sunflowers in the sun,
turns all of life toward
the living of the Word.
This listening is pure of pride
and free of arrogance.
It seeks wisdom—
everywhere, at all times—
and knows wisdom by the way
it echoes
the call of the scriptures.
The compass of God implanted
in the seeker's heart
stretches toward truth
and signals the way to justice.
A truly listening heart knows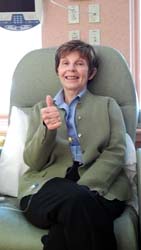 that we lose the chance for truth
if we give another—any other—
either too much, or too little,
control over the conscience
that is meant to be ours alone.
And yet, at the same time
mutual obedience,
real listening,
holy listening
forever seeks the spiritual dialogue
holy wisdom demands.
This listening with the heart
to the insights of another
is not the obedience of children,
or soldiers,
or servants,
or minions.
It is the obedience given to a lover
because of love alone.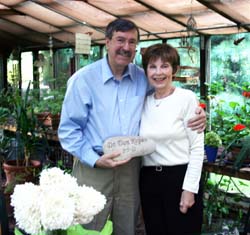 During Kitch's battle with cancer we experienced what "Dr. Love" called  the power of a touch, a smile, a kind word, a listening ear, an honest compliment, or the smallest act of caring from family, friends, physicians, nurses, and medical technicians. These acts of love turned our life around and taught us how to listen to the challenges we faced with our hearts.
From now until we reach the other side, we intend to transmit the light of love to others who travel the long dark gravel road called cancer.
May your Valentine's Day be blessed with the love of a listening heart.
Tony & Kitch Mussari
Producers
The Face of America Project
Please provide feedback to
tony.mussari@gmail.com
(A listening heart was excerpted from the book The Monastery of the Heart by Joan Chittister, OSB. It was used with permission: benetvision.org)