Rekindling the Flame: Thanksgiving 2011

By Tony Mussari
Copyright 2011
Mussari-Loftus Associates
The Face of America Project
faceofamericawps.com
tony.mussari@gmail.com
Nothing is more honorable than a grateful heart. Seneca
Stories from the Heart
These are stories about people we met by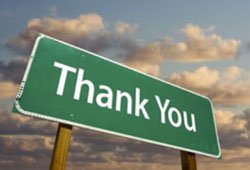 circumstance or design during the past week.
The women in these stories personify what someone once said so accurately about Thanksgiving, "Don't only give thanks for what you have. Give thanks for what you give."
In our opinion, these stories reflect the spirit of America on its best day. They speak to the heart and soul of Americans at their best. They give truth to the words of Dr. Stephen Post, "America is the home of the free and the land of the good."
Helping Hands
On a cold November afternoon as I was leaving a store in a strip mall, I watched a woman come out of a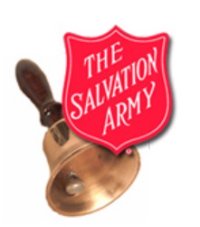 store and approach a Salvation Army volunteer who was ringing a Christmas bell and greeting shoppers. She was shivering.  Her hands were beet-red from the cold. 
"Give me your hands," the woman asked the volunteer?"
Then, she opened a bag containing a new pair of woolen gloves, and she carefully placed them on the hands of the volunteer.
In astonishment, the Salvation Army volunteer asked, "Are you coming back to get the gloves, or can I keep them?"
The woman smiled and said, "They're yours. Thanks for making our world a better place," then she disappeared into the crowd."
Let us remember that, as much has been given us, much will be expected from us, and that true homage comes from the heart as well as from the lips, and shows itself in deeds. Theodore Roosevelt
Bobbie's World
Kitch and I met Barbara Platt at the Gettysburg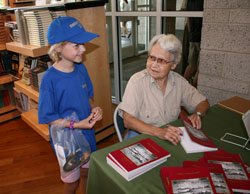 National Military Park Visitor Center during our Face of America journey. She was singing copies of her book, This Is Holy Ground. It was a perfect opportunity to introduce our granddaughter to an author.
On that June day in 2010, we became fast friends.
Barbara Platt came to Gettysburg in 1955 with her husband who accepted a teaching position at Gettysburg College. She has been a student of the battlefield for more than 50 years. She is a woman of fierce independence and inspiring determination to learn, grow and make the most of life.
She is loyal to her friends, and she is willing to help people who ask for her help. One week after our chance meeting, Barbara did a wonderful interview for our book, America at Its Best.  Standing in the shadow of the place where President Abraham Lincoln delivered his Gettysburg Address, she shared insights about the battlefield, her work, her life, and her battle with breast cancer.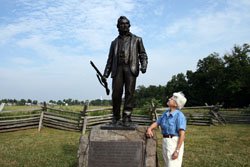 When I asked Barbara to identify someone from the battle who, in her mind, represents America on its best day, she did not name a general, or a statesman.  She told the story of a 70-year old man, John Burns. He was too old to join the union army, but when the battle began he picked up his Revolutionary War rifle and asked a commanding officer to let him join the fight.
Barbara was 83-years-old when she told that story. The breast cancer that slowed her down seven years earlier was in remission, and she was not about to let it prevent her from living a full life. To encourage Kitch, she wrote these words:
My very best to both of you. I am all too familiar with Kitch's situation. Her treatment "ain't fun," but having been around now for seven years after the doctors almost gave up on me, I know it's worth it.
This week, Kitch and I visited with Barbara at the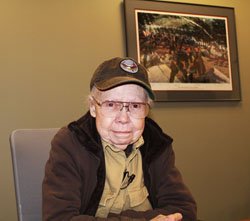 Gettysburg National Battlefield Park to do an interview with her for our documentary about cancer. Her circumstance is much different today than when we first met. Cancer has returned with a vengeance, and the signs of its return are obvious. Nevertheless, Bobby is still doing the things she loves to do, and she refuses to spend any time lamenting her fate. "I certainly have no problem with my situation.  I never have. I wake up every morning, she told me, "and I do what I can to be productive."
We can only be said to be alive in those moments when our hearts are conscious of our treasures. Thornton Wilder
A Library for Laurie
Laurie McDonald was an extraordinary woman of dignity, class, and passion. It was our good fortune to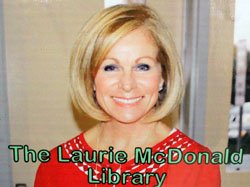 meet Mrs. McDonald at a Bedtime Stories event at the elementary school my granddaughter attends. She was welcoming and very pleasant to be with.
Described as a perfect principal by people who worked with her, Laurie McDonald was dedicated to excellence and innovation in the classroom.
During our Face of America journey, Laurie responded to virtually every newsletter with words of encouragement and support.
One year ago, on Thanksgiving Day, we received this note from her:
Dear Tony and Kitch,
"Thank you for the lovely note and beautiful picture.  I hope you had a wonderful Thanksgiving and the upcoming holiday season is a blessed and happy one for you and your family!!" Fondly,
Laurie
One month later, December 2010, she responded to an article we wrote entitled "Putting the past behind us."  
"Once again, thank you for sharing a beautiful story, your lessons of dealing with challenges in such a positive and loving way, have brightened and uplifted me on many a day, thank you and many blessings to you and Kitch."  Laurie
In February, when Kitch was battling Cancer, this note arrived from Laurie:
"Please know my thoughts and prayers are with you both.  Fondly, Laurie"
In April, my daughter and I attended the funeral service for Laurie McDonald. The pancreatic cancer she had been battling for three months took her life.  She was the same age as Kitch.  She was diagnosed in December 2010 the same month as Kitch.
Monday, November 22, was a rainy day in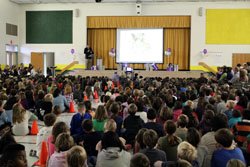 Leesburg,Virginia.  Kitch and I attended the dedication of the Mrs. Laurie McDonald Library. It was a beautiful and emotional event for 800 students and many parents and guests.
Mrs. McDonald was celebrated with readings, poems and songs. It was a joyful but poignant experience. It was exactly what she deserved and something she would have enjoyed.
As I recorded scenes of children singing, laughing, talking and learning, I thought to myself how short and unpredictable life is, and how fortunate Kitch and I were to meet this incredible Face of America.
The hardest arithmetic to master is that which enables us to count
our blessings. Eric Hoffer
Donna's Gift
On Tuesday, November 22, Kitch and I were returning from Virginia.  It was shortly after 5 p.m. It was raining heavily. The roads were treacherous.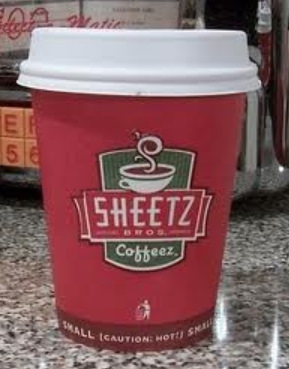 We stopped at the Sheetz store in Duncannon, PA.  My wife wanted to get a small cup of coffee.
When we approached the coffee maker, there were no small styrofoam cups.  We asked for help, and one of the employees at the food counter contacted someone in our behalf. The store was crowded, and it took a few minutes for the person to arrive with the replacement cups.
By that time, my wife had selected another size cup, and she was pouring coffee into the cup when Donna arrived.  Donna politely apologized for the inconvenience. My wife accepted her apology, and then she handed me the half full cup as she walked to another section of the store.
Donna restocked the empty section with cups. Before I made my way to the cashier, I thanked Donna for her willingness to help us.
I was standing in line waiting to pay for the cup of coffee, when Donna approached me. She smiled and asked, "Is the cup of coffee all that you have?"
I replied, "Yes."
Then, Donna spoke these words. "You don't have to pay for it. You were inconvenienced, and I apologize for that, and I appreciate your understanding."
I don't think I will ever forget that moment, the expression on her face, or the warm feeling of appreciation I experienced.
Donna just did her job, and she did it well. She was pleasant, helpful and cognizant of our needs.  She gave us more than we expected. She did not know anything about us. She only knew how to be kind.
Treating us with courtesy and consideration, she made a very favorable impression.
Although the road ahead would be long and challenging, Donna's act of kindness and appreciation filled our hearts with the warm glow of gratitude.
At times our own light goes out and is rekindled by a spark from another person. Each of us has cause to think with deep gratitude of those who have lighted the flame within us. Albert Schweitzer
Beautiful Thoughts
During this year of years, many people have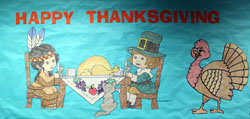 lighted the flame within us. We will write about them before the year ends. For the moment, I would like to share some beautiful thoughts we received in response to a question we asked about important life lessons.
"Each human life is unique and has special value. We are social beings. As members of communities we have the opportunity to add value to the lives of others, and by so doing our own lives become more fulfilled." Dr. Dan Kopen
"I learned that while we are people of place, we are also destined to move on from time to time… Love the people where you are, and do dig deep and meaningful roots. But realize as well that on a path of spiritual growth, there is something to be said for Rt 80!" Victor Chan is right, "Most people on a journey have to move on to grow… Wherever you are is home if you focus on the things that matter most!" Dr. Stephen Post
"Nothing trumps perseverance and hard work." Julie Marvel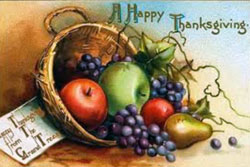 "The lesson came to me through an act of kindness from a colleague. In the midst of a crisis, this colleague asked me how things were and I told her. She then ran into her office and came out to give me a red metal cuff bracelet that has this on it: 'Be still and know that I AM.'  That remains the biggest lesson for me." Dr. Agnes Cardoni
"Loyalty to whomever I was working with." Barbara Platt
"What lesson did I learn in life…To be thankful and not just on Thanksgiving.  I had a Sunday School teacher as a child that said, we could be thankful for something different every day.  I have never forgotten her telling the class that.  The Bible tells us that in everything give thanks because it is the will of God.  Each day is a gift from God and I must make it count." Janie Kiehl
"I've learned not to be so critical of things.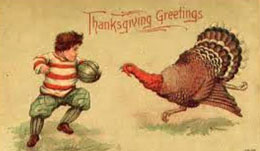 To be more understanding and more compassionate, to have faith." Louie Bigiarelli
"The most important lesson I've ever learned is that God so loved the world that He gave his only begotten Son that whosoever believe in Him should not perish, but have everlasting life. I was fortunate to have been taught this a child and it has given me a foundation to build my life, values, and life principles on."  Chuck Wagner
"To receive kindness and understanding from my neighbors and friends, I have to be kind and understanding to them." Helene Bigiarelli
"Life is, indeed, short so there is no time to feel sorry for yourself. We would just be wasting our days and leaving little time to do for others.  I guess this is one of the lessons I have learned…. " Dr. Marilyn Birnbaum
You can be sure we will be thinking about these life lessons as we give thanks for the gift of life and the many opportunities afforded us during our Face of America Journey.
From our hearts to your home, Happy Thanksgiving, and may all of your stories have happy endings.
Kitch & Tony Mussari
Please provide Feedback to:
tony.mussari@gmail.com